A dream doesn't become reality through magic
It takes sweat, determination and hard work…
we're here to accelerate the process.
Sporting Innovations was formed in 2015 by four directors who share a wealth of experience working within the sports industry. We are passionate, driven, and care deeply about the positive impact sport can make in the world.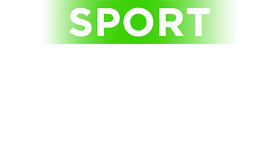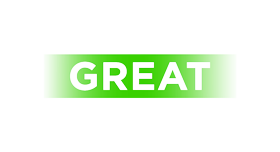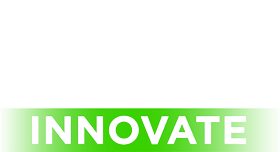 Gary is a former British Junior Singles and Doubles Tennis Champion who has represented Great Britain at junior, senior and 35+ level. Gary played in the Junior Wimbledon Grand Slam event and has represented Devon at senior level for 25 years. He was a Professional Tennis Coach and Tennis Director at the Royal Berkshire Club from 1990 to 1998 and is currently managing director of GDT – a tennis coaching business with a staff of 35 coaches who deliver coaching programmes to numerous venues around the UK. Gary is a member of the I.C International Club and has been a member of the All England Club, Wimbledon since 2007.
Rob is a former ATP world-ranked tennis player who has coached at an international level over a 20-year period, including two British Senior No.1-ranked players. Rob is a Level 5 qualified coach and is a Tennis Europe and LTA coach education tutor. Rob holds a degree in psychology (University of Arkansas 1992), and since 2007 has had three coaching books published. Rob currently manages the LTA Master Level Coach Qualification – the highest level of coach qualification in the UK. He is also the director of MyTrainingDiary Ltd, a software company that produces online resources for the sports industry and Growing The Game Ltd, an LTA accredited Coach Education Centre.
Jeremy is a former U18 National Junior Tennis Champion who represented Great Britain at junior and senior level. He was responsible for the introduction of the highly successful LTA Volkswagen Ratings Scheme. He became International Vice President for IMG in 1989 where he was responsible for the European Tennis Division. More recently Jeremy was responsible for the creation of the Guardian Direct Cup – a $1m ATP Tour Event and the ATP Seniors Tour Events in Dublin and Belfast. He also acted as a consultant for the recruitment of the Dunlop Slazenger Player Portfolio for over 20 years which included the recruitment of Tim Henman, John McEnroe, Tomas Berdych, Amelie Mauresmo, and Tommy Haas.
Gary started his tennis career playing on the professional satellite and challenger circuit between 1987 -1991 before pursuing a career in health club management. Prior to joining Virgin Active he was Racquets Director at Esporta, which also involved an 18-month secondment at the high prolific Chiswick Riverside Club. After Esporta he became Head of Coaching and British Tennis Services at the LTA (Lawn Tennis Association) where he was involved in the engagement of 3500 tennis coaches throughout the UK.
Following the LTA Gary took some time out of the industry to pursue other career aspirations but now holds the position of Head of Racquet Sports at Virgin Active. Gary was a regular member of the Devon County Men's team, who achieved great success at County Week by gaining consecutive promotions from Group 7 to Group 1. He was also part of the Group 1 winning team on two occasions. He still plays today and is a member of the All England Lawn Tennis and Croquet Club